When in Naxos, you shouldn't miss visiting the picturesque Old Town, which is one of the best sightseeing on the island.
This Medieval place is situated on the west side of the island and it has managed to keep a traditional and unique character, despite emerging to a famous travel destination.
In the past, this place was extremely dangerous with pirates strolling around its side streets and alleys.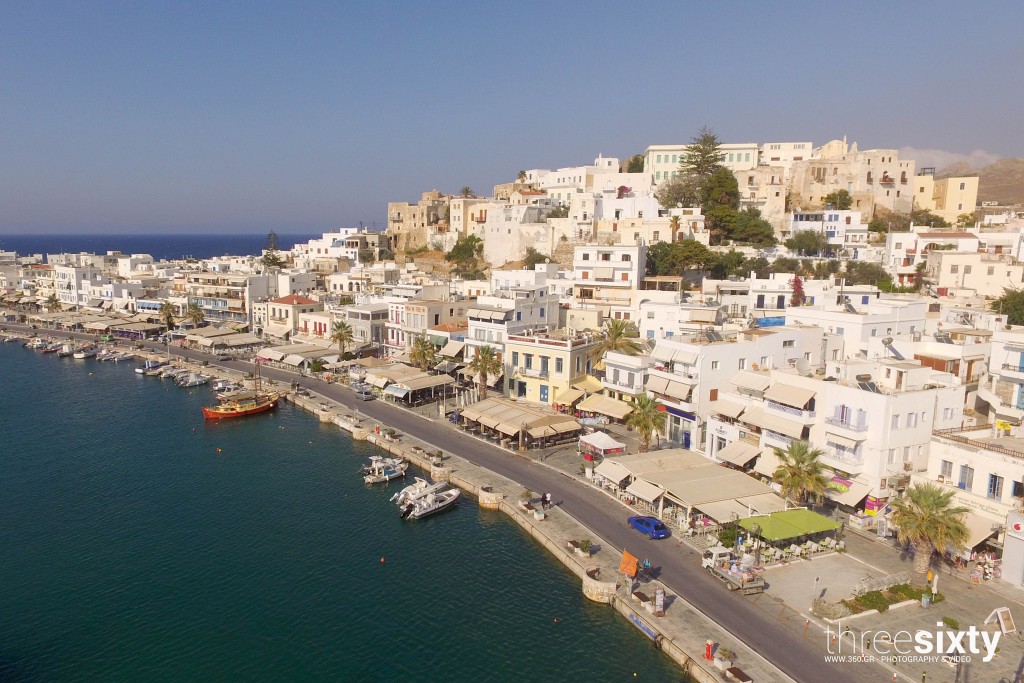 Later on, its beauty lured Venetian nobility, which built a majestic castle near the port in 1200 and they settled there. It is called "Kastro" in greek and, in recent years, it still stands proudly in its position, hosting a museum in its heart. Walking inside and around the castle is actually a short journey in time, taking your breath away. Kastro is one of the neighbors in which the Old Town is devided. The other one is Bourgos, where the Greeks used to live.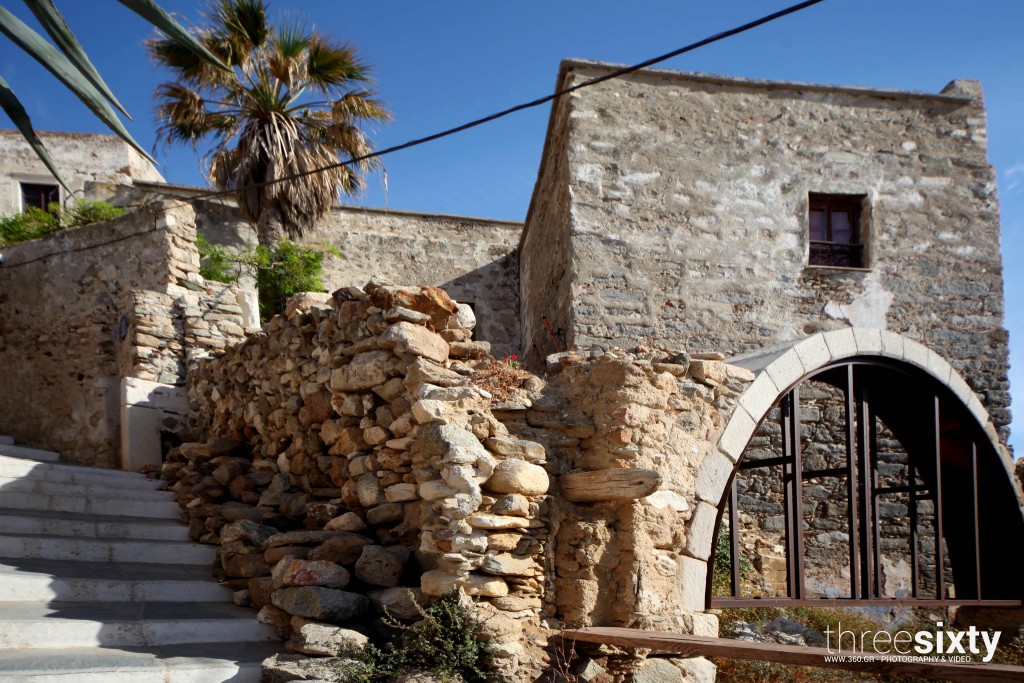 The Old Town's Market will certainly capture your attention. There are many little shops on the narrow paved streets, where you can buy presents and local products for your friends back home. Make sure you taste the Naxos wine and cheese, local products that Naxos is famous for since ancient times. Don't miss to taste "Kitro", a local citron liqueur, "Xinomizithra", "Graviera", "Kefalotyri" and "Ladotyri"(oil cheese), types of Naxian tasteful cheese and Naxian wine. You will easily realise that the mythical God Dionysus, the god of festivity and wine, had strong reasons to choose Naxos for its home island.
There are also traditional old houses and old-style bakeries that always have freshly baked traditional cheese pie and spinach pie or in greek "spanakopita", as well as other pastries. Small taverns and ouzeries are also present on the narrow streets of the Old Town.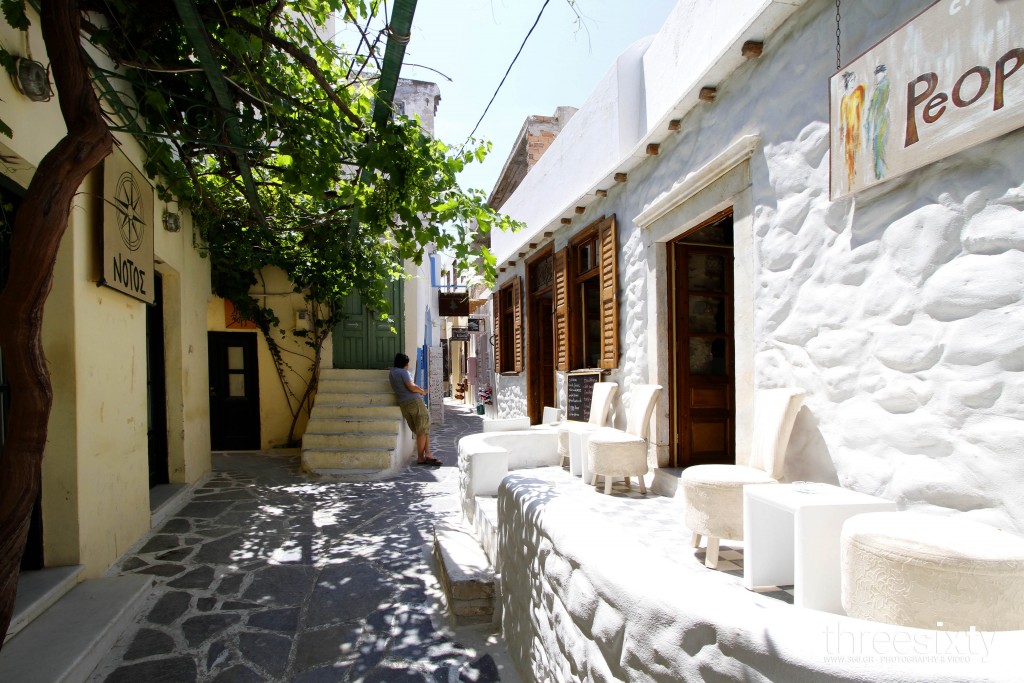 Of course, the charm of the Old Town is not just limited to its history and culture. At walking distance of this place. there is very vivid nightlife, with clubs that usually open at midnight and don't close until the dawn's light. Especially during the summer months, these clubs are crowded with young people, playing loud music and serving drinks all night long.
However, for those of you don't really fancy wild nights out, there are also some very nice chill-out and lounge clubs with beautiful sea view, serving delicious cocktails. Alternatively, if you just want to enjoy a good dinner out, you can visit the fine restaurants, taverns, and ouzeries of the island, where greek cuisine is at its best.